We delivered in the pandemic.
We're ready for what's next.
Image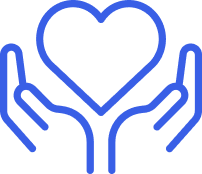 You know us already – from COVID-19 testing at your local grocery stores, sports venues and parking lots. And that's only the beginning of what we can do.
Our team of professionals, hand-selected from key areas in the healthcare system, has the connections, expertise and innovative thinking to solve for many kinds of public health challenges.
Vast, convenient network of retail pharmacies, including those at some of the largest retailers in the nation.
Phone, email and in-person engagement from the patient's own pharmacy, whom the patient already trusts.
Setup capabilities beyond pharmacies, such as other retailers, sports venues, parking lots and more.
Ready at a moment's notice to implement a variety of services.
Testing and other services possible
Finger stick blood tests, such as A1C, cholesterol, HIV and hepatitis C
Nasal or saliva swab tests, like COVID-19, strep throat and influenza
Vaccines and immunizations
In the future: test-to-treat programs, leveraging a network of telehealth doctors to prescribe treatment immediately after test results
U.S. Centers for Disease Control and Prevention
U.S. Department of Health & Human Services
Top third-party payers
Some of the largest retailers in the nation
Retail COVID-19 testing is only the beginning of what we can do.