Close the gaps.
Raise your ratings.
Image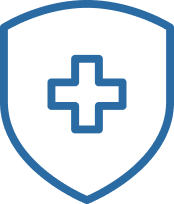 Every year, you have the same conversations about evidence-based care, gaps in that care, and how to improve HEDIS scores and CMS star ratings. Maybe you've tried a dozen different solutions with mixed results.
We've been there. And we've found the answer. Point-of-care testing (POCT) from retail pharmacists your members trust and see regularly.
Why does pharmacy testing work when other approaches don't?
Convenience. Our network includes thousands of pharmacies at some of the largest retailers around the nation, who can offer your members POCT with no out-of-pocket expense.
Engagement. We leverage the pharmacy to actively engage your members – by phone, email or even in-person when they pick up their prescriptions, up to 30 times per year.
Trust. Members already know and trust their pharmacists – and are more likely to agree to testing when asked personally.
Accuracy. Pharmacists are trained healthcare professionals, and we provide extensive regulatory guidance to ensure samples are collected correctly and results are reliable.
Reporting. The system tracks results and reports back to you and the physician.
eTrueNorth makes it all possible.
Trusted. We've contracted with some of the largest payers in the country, as well as the U.S. Department of Health & Human Services and Centers for Disease Control and Prevention. We were the company behind COVID-19 testing at retailers, sports venues and parking lot tents across the country.
Expert. Our team is hand-selected from key areas in healthcare; our founders come from the health plan and screening sectors and developed these solutions based on what really works.
We've been there. And we've found the answer.
What kind of services are available at pharmacies?
POCT includes any testing that offers results during the same visit. Services can even extend to prevention and treatment.
Finger stick blood tests, such as A1C, cholesterol, HIV and hepatitis C
Nasal or saliva swab tests, like COVID-19, strep throat and influenza
Vaccines and immunizations
In the future, with a network of telehealth doctors, members will be able to move from testing straight to treatment for many diagnoses – all on-site at the pharmacy